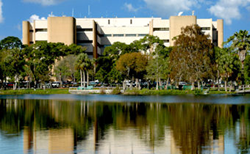 Bay Pines, FL (PRWEB) October 15, 2014
The Bay Pines VA Healthcare System will host its annual Veterans Day Ceremony on Tuesday, November 11, at 11:00 a.m. The ceremony will take place in the courtyard located buildings 2 and 37 on the C.W. Bill Young VA Medical Center Campus. The event is open to all Veterans, their family and friends, and the general public.
Highlights of the ceremony will include guest speakers from VA and U.S. Central Command; musical performances by the Keswick Christian School Choir; a special parade of colors provided by local Veteran Service Organizations; and traditional military presentations to include the posting and retiring of the U.S. Flag, a firing salute, a taps performance and more.
Local news anchor Reginald Roundtree will be the master of ceremonies for the event.
For the Bay Pines VA Healthcare System, every day is Veterans Day; however, our annual ceremony provides a unique and wonderful opportunity for the community to join us to honor Veterans and active duty service members, said Suzanne M. Klinker, Director, Bay Pines VA Healthcare System.
Last year, nearly 2,000 people joined us during our annual Veterans Day ceremony to honor the men and women who served and continue to serve our great nation, she said. We anticipate another great event this year as we come together once again to pay tribute to Americas heroes.
Important note for attendees and local media:
Signage will be posted on the medical center campus to direct visitors to the venue. Reserved and general parking will be available nearby. A shuttle service will also be available to provide transportation for guests from parking lots to the ceremony area. The event will take place outdoors. The Bay Pines VAHCS encourages all attendees to dress appropriately in the event of inclement weather. For driving directions, a campus maps and more please visit http://www.baypines.va.gov/locations/directions.asp.
Media members are encouraged to contact the Bay Pines VAHCS Office of Public Affairs at vhabaypublicaffairs(at)va(dot)gov or 727-398-9531 for advanced information about the ceremony.
About the Bay Pines VA Healthcare System
The Bay Pines VAHCS is one of the nations leading VA healthcare systems, employing more than 3,800 medical professionals and support staff dedicated to providing the very best care to Veterans residing in southwest Florida. The organization is the fourth busiest VA health care system in the country in terms of patients served and is accredited by The Joint Commission, Commission on Accreditation of Rehabilitation Facilities, and several other nationally recognized accrediting organizations. The Bay Pines VAHCS operates nine facilities to include the main medical center located in Bay Pines and outpatient clinics located in Bradenton, Cape Coral, Naples, Palm Harbor, Port Charlotte, Sarasota, St. Petersburg, and Sebring. To learn more, please visit http://www.baypines.va.gov or like us on Facebook at http://www.facebook.com/vabaypines.