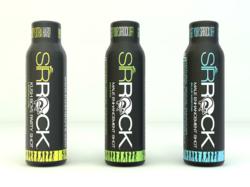 Los Angeles, CA (Vocus/PRWEB) June 22, 2011
Every man wants to be at his best in intimate situations, but sometimes anxiety, stress or those four Chron Island Ice Teas at the bar can make the evening end with a limp instead of a bang. Recognizing there are times when gentlemen need a quick pick-me-up, Kush Boys Worldwide has introduced mans next best friend: Sir Rock.
Sir Rock is an all-natural Viagra alternative for male enhancement. The over-the-counter herbal enhancer raises stamina and energy without all of the negative side effects of many prescription drugs and herbal Viagra substitutes.
Unlike prescription medications, Sir Rock can be safely consumed with alcohol.
This isnt granddads little blue prescription pill, said Jamal Weathers, co-founder and CEO of Kush Boys Worldwide. Sir Rock is enjoyed by regular guys who want to keep the party going all night long.
Sir Rock is a natural male enhancer made with a blend of herbs known for making a man stronger and firmer where it counts by widening blood vessels in and around the penis. This temporary boost in circulation promotes a harder erection and can facilitate better performance.
Kush Boys will officially launch Sir Rock during the summer of 2011, along with a number of other lifestyle products, such as Chronic Ice and KCLA clothing, to satisfy the needs of a demographic they call the new-age pop culture.
For more information about Sir Rock or Kush Boys Worldwide, call (415) 734-8350.
About Kush Boys Worldwide

Kush Boys Worldwide is a Los Angeles-based company committed to pursuing ventures that benefit a demographic they call the new-age pop culture. Current projects include the online animated series Master Kush; an eco-friendly clothing line for the urban demographic called Kush Couture Lifestyle Apparel (KCLA); an all-natural iced tea made with hemp known as Chronic Ice; the natural male enhancement supplement Sir Rock; and Kush Boys Studios.
###